There is no shortage of lawyers in the Long Beach, CA, Area; but when you ask how many "good" lawyers there are, the list shrinks much smaller. And if you are searching for a defense attorney of the highest caliber who has significant expertise in your exact practice area, you will find there are only a handful of attorneys who fit the bill.
At Long Beach Criminal Defense Attorneys, we have built a solid reputation of integrity and trust between ourselves and our clients and our community, over the course of many years of intense legal work.
And we have also built a reputation for winning cases that others thought were unwinnable and refused to even pick up. Our track record speaks for itself, and new clients are frequently referred to us by old ones.
Our vision is to provide second-to-none legal advice and representation at an affordable rate to the full range of criminal defense clients in Long Beach and beyond. We have been seeing that vision become a reality since the day we first opened our doors here at Long Beach Criminal Defense Attorneys, and we have no intention of stopping.
Our commitment to each client we serve is to fight skillfully, ethically, and tenaciously to secure them the best possible outcome for their case, be that a dismissal, acquittal, or a reduced charge or sentence. We have accomplished that goal time and time again, and we stand ready to do the same for you.
Here are some of our skills and our guiding principles that help us to stand out from the crowd in the field of California criminal defense: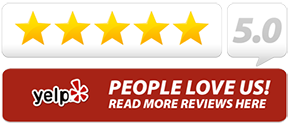 Integrity and Respect
We always treat every client with respect. We do not assume your guilt or look down on you based on an existing criminal record. We are always honest and above-board with you, letting you know the facts about how your case looks and what are your best options. We communicate with you early and often and all the way to the finish line. 
Personalized Representation
Many law firms are nothing more than "law mills," which is law industry jargon for a firm that knowingly takes on far more clients than it can ever hope to adequately serve, and then hires the "extras" out to less experienced attorneys (for a profit). It is like subletting out your clients to lawyers you know can't serve their best interests. We never do that. We handle all of our cases personally and give you the time you deserve and need to win your case. 
Customized Defense Strategies
Some lawyers simply use the same two or three defenses without even giving much thought to it. They employ a kind of "cookie cutter" approach that requires of them only minimal mental efforts and little to no legal research. Others may invent new approaches without solid experience backing them up, which means they are just "experimenting" (with your future) and trying to "pull a rabbit out of their legal hat." By contrast, we at Long Beach Criminal Defense Attorneys "custom-build" every defense, but base every element of our chosen strategy on hard-won legal knowledge and experience. That puts our clients in an optimal position.
Familiarity With Local Court Procedures
We at the Law Offices of Long Beach Criminal Attorneys have knowledge of not just the general outlines, but even the legal minutia, of all California statutes relevant to the cases we handle. But what especially distinguishes us from many other law firms is our longtime familiarity with the way local judges run their courts, the way particular counties deal with DUIs compared to others, the tendencies of specific prosecuting attorneys, and other similar "local" knowledge. We know each detailed step of the process as it takes place in specific courtrooms.
Feared in Court
Our track record of winning even the tough cases and of exposing weaknesses in the prosecution's case where they thought there were none, gives us "clout" when entering into negotiations. Many times, we can get cases dropped because the prosecutor knows he will not be able to "get away with" what others defense attorneys might overlook. We know how to argue persuasively before the court and to the jury, how to find exculpatory or mitigating evidence in your favor, and how to effectively negotiate (when necessary) for a favorable plea deal.
We Understand Police and Prosecutors
We have in-depth knowledge of the way that police do their job and how and why people are arrested and charged with particular crimes. If police have violated your rights or acted out of sync with police protocols, we will know how to find out and work to get illegally obtained evidence disallowed in court (which often wins a dismissal). We also know how prosecutors think and act. We can anticipate their next move, much like in a game of legal chess, and outmaneuver them accordingly.
We Care About Your Future
There are some lawyers out there who see their job as just that, nothing more than a job, a way to make a living. But we at Long Beach Criminal Defense Attorneys see our calling as something more: as a way to help people in legal jeopardy save their future. We fight first and foremost for a dismissal, then for an acquittal; but we understand when it's the right time to negotiated for a reduced charge or sentence that will minimize the impact of a conviction on your future and make "recovery" as fast and simple as possible.